Questions? Comments? Want to help?
---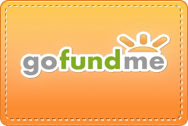 PLEASE HELP US RAISE MONEY to organize concerned citizens of Benicia to oppose this dangerous project that Valero is proposing. We need support with printing flyers, mailers and miscellaneous costs. Your GOFUNDME contribution will make a world of difference to our grassroots organization of Benicia residents.  Another way to help: Like our logo?  Here's our STORE
(cafepress.com/safebenicia) where you can buy our stuff, and support our cause with a few bucks!  Thank you!!  Contact Us: BENICIANS FOR A SAFE AND HEALTHY COMMUNITY – P.O. Box 622, Benicia, CA 94510 – (707) 742-3597.