Valero Benicia Refinery has proposed a project to begin transporting crude oil from North American sources to Benicia by rail tanker cars. The project raises serious questions about the health and safety of Benicians and others up-rail and down-wind. Join with us in opposing this reckless opting for profit over preservation. The future of Benicia, and of the Earth itself, lies in sustainable energy, not in a short term grab for cheap, dirty and dangerously explosive oil from North Dakota and Canada.
RSVP - Yes, I will attend the Feb. 8 Commission Hearing.  Click here.
Over 1300 have already signed the Safe Benicia petition.  Let's hit 2000 today! Click the image above, or email us at info@safebenicia.org.
BIG EVENT CONTINUED WEDNESDAY,
(and maybe Thurs!)
FINAL HEARINGS – PLAN TO ATTEND!
IF YOU WERE SIGNED UP TO SPEAK BUT WERE UNABLE TO ATTEND A PREVIOUS MEETING, YOU WILL BE ALLOWED TO SPEAK TONIGHT!  COME BACK AND TRY AGAIN!
After nearly 3 years of strong local and regional opposition and warnings from a host of experts and officials, Valero's reckless proposal is going to the Benicia Planning Commission for final hearings and a vote.  Our city staff has actually recommended approval!  YOU are needed! Plan now to attend.  Bodies count, even if you don't speak at the event!
Where:   Benicia City Council Chambers | 250 East L St. Benicia
When:     Feb. 8, gather at 5:00pm, hearings start 6:30pm
RSVP:      bit.ly/SafeBenicia
PETITION:  Over 1500 of you have already signed the Safe Benicia petition.  If you have not yet signed, please do so now.  Go to bit.ly/StopValeroOilTrains.  Add your personal comments or just push the button.
The City has UPDATED it's "sign-up to speak" policy:

After 8:30am on Feb. 8, you may PHONE in your request to speak at the public hearing: 707) 746-4280.
You may sign up yourself AND family members or friends who are unable to be present to sign up.
You don't even need to give your name, address, etc.
PLAN AHEAD: There will very likely be AT LEAST THREE EVENINGS of hearings.  Set aside time on Thursday in case you don't get to speak today.  See details below about meetings. Many of us will attend each night, in anticipation of Commissioners' final comments and the vote.
PREPARE!
A THIRD HEARING will be held on Wednesday, February 10 at 6:30pm.  AN ADDITIONAL MEETING is scheduled to hear public comment on Thursday, February 11 at 6:30 pm. This meeting will be held only if needed. If all public comment is provided and the Planning Commission takes action, the agenda item will be closed and the additional meeting(s) will be cancelled.
IF YOU WISH TO COMMENT DURING THE HEARING: 
The City is instituting a sign up system in order to speak during the public hearings. According to the City's website, you will be "allowed to speak in order of sign up. Sign ups will be available on the day of the meeting(s) from 8:30 a.m. to 12:00 p.m. and 1:00 p.m. to 5:00 p.m. at the Community Development Department. If you are unable to come in person, please call 707-746-4280 to be added to the list. At the hearing, please go to the sign up table just outside of the Council Chambers. Your name will be called in the order in which you signed up. You do not have to sign up in order to speak.  However, you will not be called on until those who have signed up have spoken.  In order to accommodate the public, we have arranged for overflow rooms in City Hall with the hearing streaming for you to view and listen. You can also view the event live from the City's website."
---
Has someone stolen or vandalized your yard sign?  Read more, and order a replacement here.
Check out our UPCOMING EVENTS page
And check out our MENU above - learn more, get involved, voice your thoughts here on SafeBenicia.org.  Thanks for visiting.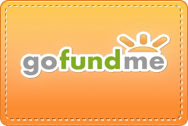 Please help us raise money to organize concerned citizens of Benicia to oppose this dangerous project that Valero is proposing.  We need support with printing flyers, mailers and miscellaneous costs.  Your contribution will make a world of difference to our grassroots organization of Benicia residents. Thank you!!
Contact Us:
BENICIANS FOR A SAFE AND HEALTHY COMMUNITY
P.O. Box 622, Benicia, CA 94510
(707) 742-3597