Valero Benicia Refinery has proposed a project to begin transporting crude oil from North American sources to Benicia by rail tanker cars. The project raises serious questions about the health and safety of Benicians and others up-rail and down-wind. Join with us in opposing this reckless opting for profit over preservation. The future of Benicia, and of the Earth itself, lies in sustainable energy, not in a short term grab for cheap, dirty and dangerously explosive oil from North Dakota and Canada.
---
PLEASE NOTE: OUR ONLINE PETITION IS CURRENTLY BROKEN.  To sign the Safe Benicia petition, please send an email to info@SafeBenicia.org.  Thanks! [/su_column]
---
Has someone stolen or vandalized your yard sign?  Read more, and order a replacement here.
Check out our UPCOMING EVENTS page
And check out our MENU above - learn more, get involved, voice your thoughts here on SafeBenicia.org.  Thanks for visiting.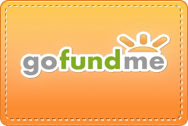 Please help us raise money to organize concerned citizens of Benicia to oppose this dangerous project that Valero is proposing.  We need support with printing flyers, mailers and miscellaneous costs.  Your contribution will make a world of difference to our grassroots organization of Benicia residents. Thank you!!
Contact Us:
BENICIANS FOR A SAFE AND HEALTHY COMMUNITY
P.O. Box 622, Benicia, CA 94510
(707) 742-3597